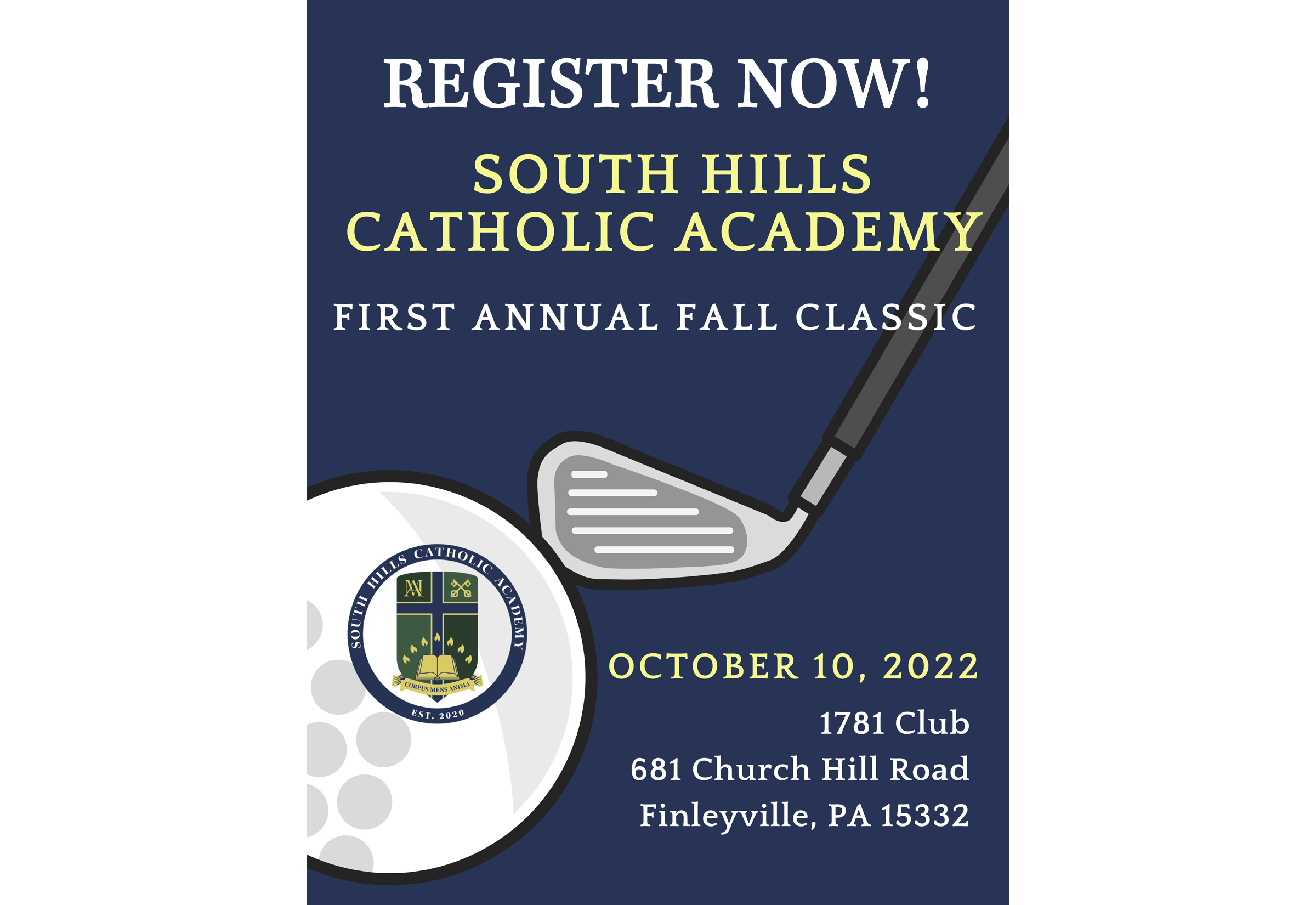 South Hills Catholic Academy announces its first annual Fall Classic Golf Outing, to be held on Monday, October 10, 2022 at the 1781 Club (formerly Scenic Valley) in Peters Township, PA.
Details about this event, as well as golf registrations and sponsorship opportunities, are available through the registration form found
here
.
For additional information, please contact SHCA Director of School Fundraising and Event Planning, Meghan Hudock, at
mhudock@shcacademy.com
.