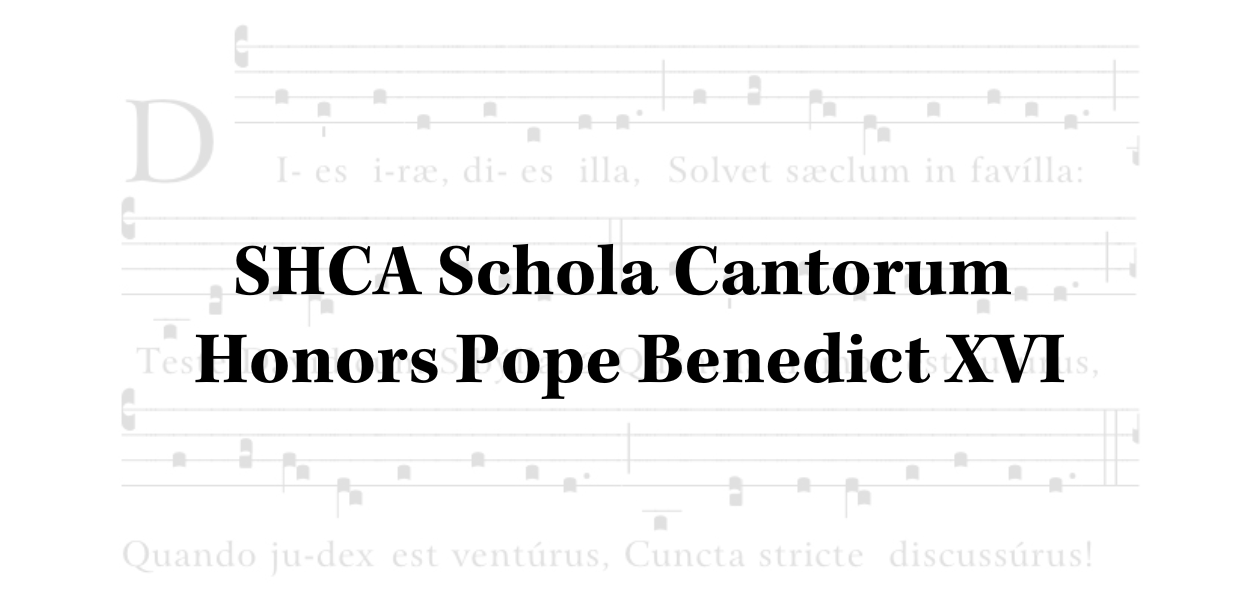 The 8th grade members of the South Hills Catholic Academy Schola Cantorum honored the memory of the late Pope Benedict XVI, by chanting the Dies Irae on January 5, the day of his funeral. Video of the performance may be found here:

This 13th century chant serves as the Sequence in the traditional Roman Rite Requiem, or Mass for the Dead. A complete translation of the text may be found here: https://archive.ccwatershed.org/.../21/03/23/22-31-07_0.pdf
This chant has accompanied countless Requiems through the centuries. We pray it accompanied the Holy Father as he was laid to rest. Eternal rest grant unto Pope Benedict XVI O Lord, and may perpetual light shine upon him. May he rest in peace. Amen.