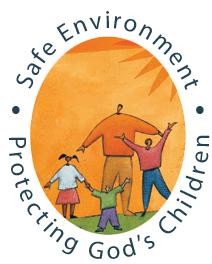 South Hills Catholic Acadmey is committed to providing a safe environment for all.
We do that by complying with the Safe Environment Policy developed by the Diocese of Pittsburgh. This is an aggressive effort to make Catholic parishes and schools as safe as possible for our children and young people from the threat of sexual and other kinds of abuse.
Adult employees and volunteers (age 18 and older) who have regular contact with minors (under age 18) must complete a five-step process in which they undergo a background check to receive clearances, register in the diocese's database and complete the Protecting God's Children training program.
To begin the process of obtaining the clearances necessary to volunteer at South Hills Catholic Academy, please click here and follow the links under each step. Thank you!