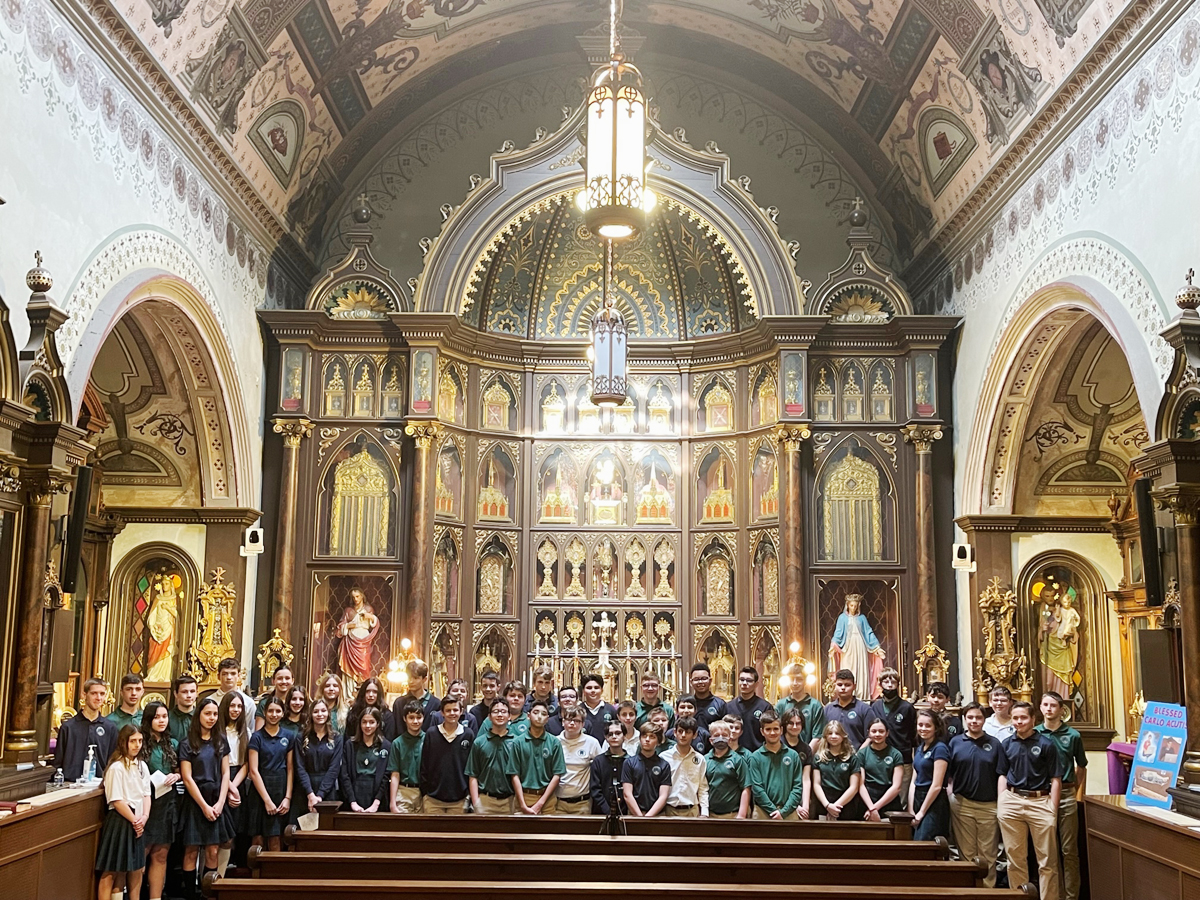 On March 24, the 7th and 8th grade students of South Hills Catholic Academy, Fr. Mike Caridi, Principal Harmony Stewart, and additional members of the SHCA community visited Saint Anthony Chapel, located in the Troy Hill neighborhood of Pittsburgh. Saint Anthony Chapel is one of the Shrines of Pittsburgh. The chapel houses more than 5,000 relics housed in over 800 relic cases (reliquaries), making it the largest collection of relics outside of the Vatican!
Notable among the chapel's collection are...the complete skeletal remains of Saint Demetrius (housed underneath the altar), the skulls of Saint Macharius and Saint Stephana, skulls of the martyred companions of Saint Ursula, the skull of Saint Theodore, and the tooth of the chapel's patron, Saint Anthony of Padua. A large cross in the center holds a splinter of the True Cross, a thorn from the Crown of Thorns, and a piece of the stone from the Holy Sepulchre.
The chapel also houses a life-sized set of statues that depict the Way of the Cross, which were imported from Munich and made by the Royal Ecclesiastical Art Establishment of Mayer and Company.
Following a tour of the chapel by our Docent, Carol Brueckner, Fr. Mike led the group in the Stations of the Cross.
Photos from the trip to Saint Anthony's Chapel may be viewed
here
.