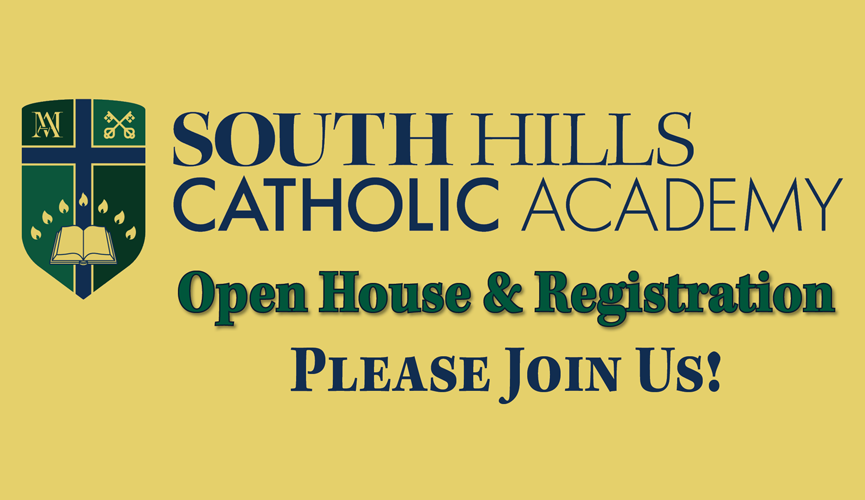 South Hills Catholic Academy, located at 550 Sleepy Hollow Road in Mt. Lebanon, invites you join us at two upcoming Open House & Registration events:
Sunday, January 17, 2021 – 12:30 pm - 2:30 pm ( following 11:30 am Mass at St. Winifred Church) or Thursday, January 21, 2021 – 5:00 pm - 8:00 pm.
Registrations for the 2021-2022 school year will be accepted for 4 year old Preschool (full and half day) through 8th Grade.
Prospective Preschool students must be 4 years old and prospective Kindergarten students must be 5 years old by September 1, 2021.
For more information and to RSVP (encouraged) click
here
. Masks required for entry.
If you are unable to attend either Open House, please contact Mrs. Harmony Stewart at
hstewart@shcacademy.com
to arrange for a personal tour!