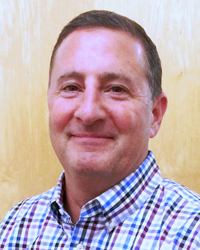 With nearly 40 years of domestic and international expertise, John Hans is a transformational C-Suite leader and empowering advisor who delivers superior business results through the lens of putting people and purpose first. He leverages broad experience in supply chain, sales, IT, and P&L leadership and has a proven track record of executing comprehensive change by implementing processes, governance, and structural strategies that drive sustainable growth.

John recently founded Strategy to Execution Partners, a consulting practice helping organizations empower and unify their teams, enhance operations, and become stronger at execution and delivery of results. He additionally serves as an executive advisor for the Future of Foods at Bedford Funds LP, a private equity fund establishing environmentally sustainable investment opportunities throughout urban areas and Fetch Rewards, a consumer Loyalty rewards platform.

Valued for his strategic, practical thinking and ability to foster thoughtful dialogue, John has served on multiple boards both internally and in his community. In addition to The Academy Foundation John is on the Board of St. Vincent College.

John received a BA in Business Administration from Loyola Marymount University, and completed The Executive Program at UCLA Anderson School of Business. He and his wife Marilyn reside in Upper St. Clair, and are blessed with a son and daughter.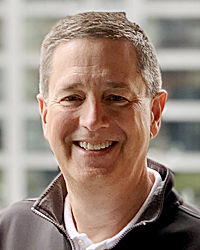 Keith is an active advisor and investor, working with companies to launch or significantly grow their business. He retired as a Senior Partner from Oliver Wyman, a $2 billion global management consulting firm with over 4,000 professionals worldwide, after a 30 year career.

Keith led the Oliver Wyman Growth Strategy Practice, was the Pittsburgh office head, and contributed in several areas of intellectual capital development. His client work at the firm ranged from starting new businesses based on disruptive technologies to improving the revenue and profit performance of existing businesses. Over his career, Keith worked with clients to create over $10 billion of new growth.

In addition to client engagements, Keith was also a leader in the development of the firm's intellectual capital in the area of innovation and growth, and was a contributor to 8 books on the topic including: How to Grow When Markets Don't, Demand, How Digital is Your Business?, and The Upside.

Keith graduated cum laude from the University of Notre Dame in 1984 with a Bachelor's Degree in Chemical Engineering. He received his Master's in Business Administration with distinction from Carnegie Mellon University in 1988.

Keith and his wife, Yvonne, have been married for over 30 years and have two adult sons. Keith actively volunteers his time with charitable organizations, many focusing on Catholic education, and has served as Board Chair for Seton LaSalle Catholic High School and is on the Innovation Advisory Board at the University of Notre Dame.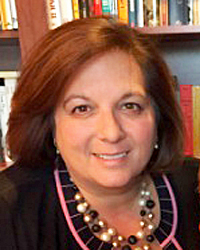 Gloria Hudock, a founding member of the South Hills Catholic Academy, serves as the Chief Development Officer of the Academy.
Originally from Monessen, PA, she was raised in the Catholic Church graduating from Monessen Catholic Schools and Mon Valley Catholic High School and has always taken an active role in parish life. Upon her graduation from Mon Valley Catholic High School, she went on to attend California University of Pennsylvania, earning her Bachelor of Science in Education. Post- baccalaureate, she accepted her first teaching position in the Monessen Catholic Schools and taught in the Monessen School District for 13 years.
Gloria has served on Parish Council and the Board of Directors at Oakland Catholic High School for six years, chairing the school's capital campaign.
Having benefited from Catholic education and ensuring her three children also were raised in the Catholic School system, Gloria has gained a profound understanding of the need for values-based education that not only engages the mind, but develops character and nourishes the soul.
Gloria and her husband of over 30 years, Gabe, reside in Upper St. Clair and have three adult children.
Harmony Stewart has 20 years of experience in the field of primary education. She holds a master's degree in Educational Administration from the University of Scranton and a bachelor's degree in Elementary Education from Westminster College. She attended Catholic School in Beaver, PA where she grew up.

Harmony served as Principal of Saint Anne School in Castle Shannon from 2015-2020. In 2019, she was awarded the Allegheny County Intermediate Unit's Non-Public Schools Principal Award in recognition of her accomplishments in working in the non-public school sector. Harmony has vast experience in providing for students in need and is well known for serving children from diverse demographic backgrounds.

Harmony and her husband, Matthew live in Mt. Lebanon and are blessed with 3 sons.